Holiday Specials:
Please click Shopping Cart icon home page for these online printable massage & spa gifts:
( Receive 20% OFF at checkout for Gift Certificate (dollar amount section only) of $100 or more)
Purchase 1 Hour Gentle-Deep Tissue/Aromatherapy/ and either Scalp or Foot Reflexology $79.50 ( reg $109)

Purchase One 90 Minute Gentle-Deep Tissue/Aromatherapy/Reflexology Massage for $108 (reg $145)

Package of 3 Ninety Minute Massages

-

$280.000*

(

$435.0

0 value); regular price $145 for one

Package of 3 Sixty Minute Massages - $200.00*

Packages

of 3 receive complimentary add-on of Aromatherapy oils ($30 value)

The Travel Executive

-

90 mi

n

Scalp, Head & Neck Massage or Back Massage with Aromatherapy & 30 min Ergonomics/ Movement Education add-on- with 15 min extra consultation or targeted area of neck, shoulders, or low back additional time on the table for massage.

$118.00

(

$185 value) Sit with less stress!

1 Hour

G

entle-Deep Tissue Aromatherapy/Reflexology Massage -

$79.50

(reg $109) limit 5

( these prices are BONUS 20% off for the Holidays!

Spa Express Package BOGO Buy one for Another, Receive One for Yourself as Well - 15 min Lavender Scrub, Reflexology, or Scalp Massage - $25- good until Dec 31, 2019 *ADDED BONUS: All orders for any item on the menu have been reset at a 20% discount , including Packages of 3 for the holidays! A 20% discount at checkout will occur ONLY for Dollar Amount Gift Certificates purchased for $100 or more. (The rest of items on the service menu have already been reduced 20% and are available for direct purchase online in the right or upper section once gift buggy is selected, entitled "View our Great Limited Time Specials Now".
Please call with any questions: 704-877-4844
(Cost does not include gratuity. The same 20% discount will be applied for any item on menu at current price when purchased in person at time of session, if this payment method is preferred.)
GIFT FOR REGULAR CLIENTS: "Baker's Dozen" .: If you have received 12 or more massage therapy sessions in 2019 please accept gift of 13th on us or complimentary gift certificate. (please call Marielle 704-877-4844 or Ann 704-845-6100 to have accounting verification text sent "Your Baker's Dozen is due." Please call to schedule your complimentary baker's dozen massage by 12-31-2019, to be redeemed by Feb, 28 2020.
FOR PURCHASE:
GO TO SHOPPING CART , SELECT FIRST Gift SELECTION for DOLLAR AMOUNT as their gift for 20% discount applied at checkout. or SECOND SPECIAL DEALS LIMITED TIME OFFERS for PACKAGES of 3 specials for either 60 or 90 minute, with SPECIALS PRICES LISTED. Price does not include gratuity. Dollar amount or select limited time offer special deals Gift Certificates will be sent to their email address if given, or printed out instantly on yours.
Appointments are scheduled online by going to "Services and Appointments", select 90 minute or 60 minute service, calendar opens; then select time and day, follow the prompts, and receive email confirmation once booked. www.backtoharmonywellnesscenter.com is happy to walk you through if you need any assistance or have specific spa day group requests, at:
Marielle's cell: 704-877 4844
Complimentary Aromatherapy Add-On during treatment with any online gift or purchase.
Valentine's Luxury Spa Package (coming up in February....stay tuned!...
"Heavenly Halo": A 2 hour Luxurious Spa Massage Package for $155 which includes a 90 minute Aromatherapy Integrative Massage, a 30 minute"Fassage" (facial massage), hand and foot or Ayervedic Indian hot oil scalp massage reflexology; plus - hot moist towels applied to the face, feet and back. (value to $250) Available starting February 5, 2020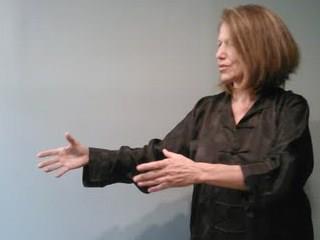 Add-on Electives to any gift packages- only $10. Electives: aromatherapy, lavendar salt exfoliation scrub for hands, feet. arms & elbows, easy posture/ wellness coaching, guided visualization, relaxation breathing/meditation, oil infused scalp massage, yoga; or Qi Gong.
Electives can be purchased regularly for $15/ 10 minutes See electives page for details
Please join mailing list to receive monthly newsletter with articles, announcements, coupons, interactive forum, and to be informed of additional last minute specials. Please send text saying, "count me in" with email address. Then place contactmarielle@gmail.com in your address bar, so that email lands in your in box. Thank you!
New services offered : 1) foot scrubs 2) lavender exfoliation salt scrub for hands, or arms and elbows, and 3) aromatherapy scalp massage. All new services,
10 minutes/ $15
See "electives" for additional add-ons and mini spa services.